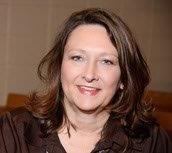 It all begins with Karla Stahlman.
Owner and Chief Event Strategist of the company, Karla combines her creativity and more than 20 years in the association and event management industry, to set the pace for her staff, clients and resources. Her ability to listen, then hear what's not being said, along with what is being said – and then taking that conversation and transforming it in to a spectacular event, a new leadership initiative, member benefit or recognition experience consistently exceeds expectations. A woman owned business since 2001, Karla has grown her clientele, resume and staff to be recognized as a professional, on point, partner in meetings, events and association management. What fuels Karla, and ultimately her staff, is quite a story. Click here to take a look…
Any successful company will tell you that their greatest assets are its people.
When building the Strategy team, Karla endeavored not just to be a place of employment, but a place of empowerment. Founded on the two principals of integrity – above all else and creating an environment where employees can have both a successful career and a family, the company has excelled in attracting the very best of team members. Varied in skill, experience, demographics, age and personality – the Strategy team is a cohesive unit, consistently delivering impeccable service to clients and customers.
We build relationships.
Our clients are family. Our average client relationship spans more than 10 years, and is indicative of our approach to partnering with our clients and customers to be an extension of their company, committed to fulfilling their strategic plan and objectives.

What can Strategy Association & Event Management help you with?
With brick and mortar office in Lexington, Kentucky, our marketplace is global. In need of a professional association management company in whole or in part; a well versed veteran of the incentive and event industry to help take your event or trip to the next level; or just a trusted resource to talk through "what's next" for your companies programs; Strategy Association & Event Management can help.